Hothouse Flowers: the latest news
page last updated: 6 November 2004
---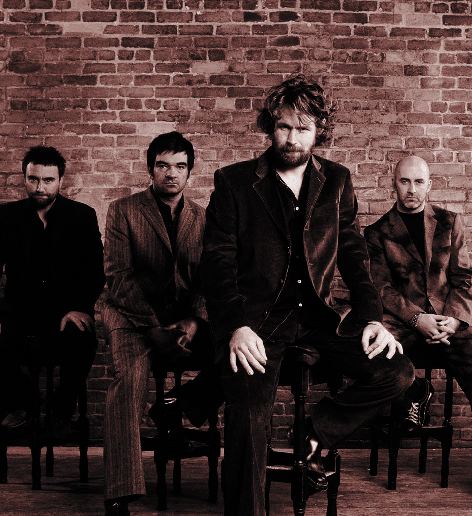 This site is no longer being actively maintained.
The new album "Into Your Heart" was released in Ireland on 6 February 2004 through the Rubyworks label. The first single, "Your Love Goes On", was released 16 January 2004 in Ireland and was released 17 March in UK. The album was released in Scandinavia 24 March, Benelux and Spain 30 March, and Germany on 13 April. Release dates in other parts of the world are yet to be determined.
The new album can be ordered from Rubyworks, play.com, Amazon US and Amazon UK.
The band have opened the vaults and collected a bunch of songs that were recorded between 1995 and 1998 (prior to the release of "Born"). The disc is titled "Vaults Volume 1" and has been sold at shows on their recent US tour. Hopefully it will be available through their website sometime soon.
A number of shows on their 2002 (?) US tour were filmed for a road documentary thingy. I'm hoping it will result in a live DVD release (we need HF live on DVD!) but I guess we'll have to wait and see what comes of it. Here's what the director told me recently:
10 shows were recorded by one, two, three and in one case five cameras in October of 2002 (Toronto, Grand Rapids, Chicago, Minneapolis, San Francisco, Los Angeles, Philadelphia, New York, Alexandria and Annapolis) and in a couple cases we recorded audio seperate from the board mix. From that footage and the between gig bits (bus, backstage, sound checks, interviews etc) there should be a feature documentary finished by the spring with any luck at all. It's a mix of live footage, interviews and candid footage. Some footage from a trailer I sent the band may be up on the Official Website soon...
Otherwise, the latest release from the band is "The Best Of...". According to Liam, this 14 track release from London Records was assembled without the involvement of the band. It does not feature any new songs and draws heavily from the "People" and "Home" albums (there are only 3 songs from "Songs from the Rain" and "Born"). While the track selection seems reasonable there's little reason for fans to buy it: all tracks are the same as the original album versions, there is only one photo of the band in the artwork and a short essay contains some unforgivable errors (eg. it states that Jerry and Leo departed before Songs From The Rain was recorded).
The live album saw limited release in the US but is not widely available at present. Various record company issues have now been resolved and the band hope to be able to sell the album direct to fans through the official site.
The live album was recorded at the 17 October 1998 Dublin gig (5 piece band + string section) and during their series of dates through Japan (3 piece band) later in the year. The album features two new songs.
Liam's solo album is finished but has not yet been released. This is likely to be an independent release and I've heard that it draws heavily from his love of traditional Irish music.