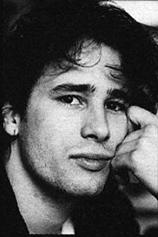 Jeff Buckley
Recordings | Reviews

Link: Jeff Buckley Home Page
---
As you have probably heard, Jeff Buckley drowned last year in a waterway near the Mississippi River, tragically ending a very promising career. He had been reported missing on May 29 and his body was finally recovered June 4.

Here's the June 2 press release from Columbia (his record label) concerning his initial disappearance. The official Columbia page for Jeff can be found here

Yes, I was saddened by the news. Jeff's music was some of the most glorious and delicate rock music I have heard in some time - you cannot question his capabilities as a songwriter, singer and musician.

However, I am not what you would call a diehard fan - I love too much music to become fixated so strongly on one performer, especially when little that Jeff said outside of his music had any impact on me. I saw Jeff perform when he toured Australia early last year, and I was genuinely disappointed. His music was occasionally brilliant but often seemed erratic, unfocussed and haphazard.

I am just one of many who enjoyed "Grace" and felt compelled to say so on the web. This web page was created two years ago and is not regularly updated - I have only felt compelled to update it because so many people have suddenly come looking for news. I apologise for the lack of content - hopefully the home page listed above will provide you with all the info you need.

Jeff, you will be sorely missed.
---
Site feedback: david@lovetown.net